4 Vorteile, die Ihre Marke vom Live-Streaming Ihrer nächsten Veranstaltung profitiert
Ob Sie nun für oder gegen soziale Medien sind, es lässt sich nicht leugnen, dass sie für Marken und Unternehmen eine ganz neue Welt der Möglichkeiten eröffnen. Wenn Sie Ihre Veranstaltung noch nie live gestreamt haben, wissen Sie vielleicht nicht, wie viel Vorbereitung und Koordination erforderlich sind, um ein Streaming in professioneller Qualität zu erreichen, wozu in der Regel die Aufnahme von Bildern aus mehreren Blickwinkeln gehört. Aber wenn Sie es richtig machen, können Sie mit der Live-Übertragung Ihrer Veranstaltung zwei Dinge gleichzeitig erreichen. Sie erreichen ein internationales Publikum auf professionelle Art und Weise und bleiben gleichzeitig im aktuellen Zeitgeist der sozialen Medien relevant.
Hier sind vier wichtige Vorteile, die Ihre Marke durch das Live-Streaming Ihrer nächsten Veranstaltung erzielen kann.:
#1 Gesteigerte Teilnahme an der Veranstaltung
Live-Streaming ermöglicht nicht nur die virtuelle Teilnahme internationaler Teilnehmer, sondern steigert auch die physische Anwesenheit. Laut James Parker, Präsident von Digitell, "werden durchschnittlich 23 Prozent der virtuellen Teilnehmer innerhalb der nächsten 24 Monate in physische Teilnehmer umgewandelt." Parker fügt hinzu: "Betrachten Sie die Online-Teilnahme, die in der Regel kostenlos ist, als einen Trichter, der zu einer bezahlten physischen Registrierung führt." [Quelle: Meetings Today] Das Live-Streaming bietet im Wesentlichen einen kostenlosen Vorgeschmack auf die Veranstaltung, was eine effektive Marketingstrategie für den Verkauf zukünftiger Veranstaltungen ist.
#2 Wertvolles Marketingmaterial
Footage of the live stream is valuable marketing material—whether for advertising future events, general branding use, showcasing the event as a case study, or in recruitment campaigns to attract talents. Video content will always be more interesting and engaging compared to text content, flyers or conventional ads.
#3 Internationale Werbung/Sponsoring Exposition
Die Präsenz vor einem internationalen Publikum per Live-Streaming ist ein Mehrwert für Ihre Werbekunden und Sponsoren, die dadurch eine höhere Rendite für ihre Investitionen erzielen. Die erhöhte Sichtbarkeit Ihrer Marke ist sowohl für Ihr Unternehmen als auch für alle, die mit Ihrer Veranstaltung in Verbindung stehen, eine Win-Win-Situation.
 #4 Interaktion mit Zuschauern in Echtzeit

Für Marken, die mehr mit der Öffentlichkeit in Kontakt treten möchten, bietet Live-Streaming auch die Möglichkeit, mit den Zuschauern in Echtzeit zu interagieren. Gibt es eine bessere Möglichkeit, eine Beziehung zu aktuellen und potenziellen Verbrauchern aus der ganzen Welt aufzubauen? Das ist Ihre Chance, eine Beziehung zwischen der Marke und ihrem globalen Publikum aufzubauen, und das Beste daran ist, dass es sich um kosteneffektives Marketing handelt.
Auch wenn Sie für das Live-Streaming nur ein Smartphone und einen Internetzugang benötigen, sollten Sie in Erwägung ziehen, professionelle Eventfotografen für Firmen- oder Werbeveranstaltungen zu engagieren. Mit einem Smartphone lässt sich die Arbeit zwar erledigen, aber die Qualität unterscheidet sich erheblich von der eines professionellen Fotografen.
Benötigen Sie Hilfe bei der Produktion von Videoinhalten, um Ihre Markenpräsenz in den sozialen Medien zu steigern? Schreiben Sie uns, um mehr über unsere Dienstleistungen im Bereich Eventfotografie und -videografie in Berlin, Hamburg und Frankfurt zu erfahren. Bei SeeSaw Agency glauben unsere professionellen Fotografen und Videografen an einen persönlichen Ansatz, der Ihre Marke in den Mittelpunkt stellt. Unsere Dienstleistungen sind ausschließlich auf Ihre spezifischen Bedürfnisse zugeschnitten, denn keine Marke ist wie die andere. Teilen Sie Ihre Vision mit uns.
Hier sind 4 Gründe, warum Sie professionelle Event-Videofilmer mit dem Live-Streaming Ihrer nächsten Veranstaltung beauftragen sollten:
#1 Mehrere Kameras für zusätzliche Abdeckung
Bei der SeeSaw Agency bieten unsere professionellen Live-Streaming-Services eine zusätzliche Abdeckung mit mehreren Kameras – in der Regel zwischen zwei und vier Kameras – je nach Art der Veranstaltung und dem Aufbau des Veranstaltungsorts. So können wir sicherstellen, dass uns keine wertvollen Aufnahmen aus verschiedenen Winkeln und Blickwinkeln entgehen.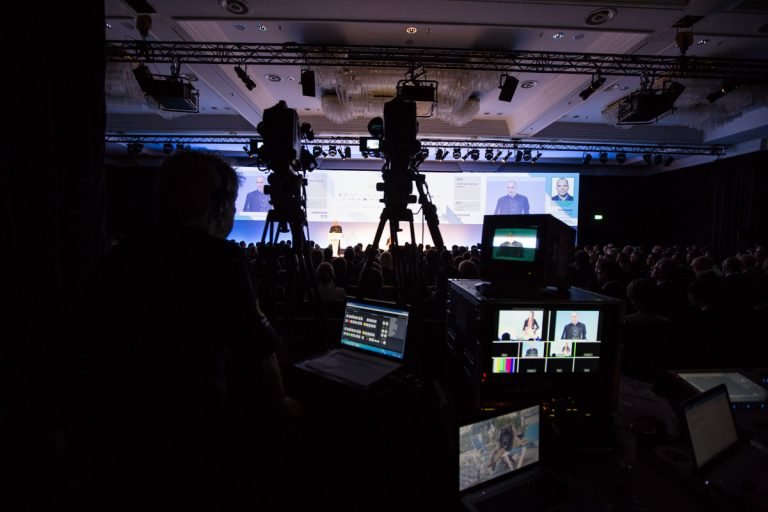 #2 Engagierter Direktor und Live-Stream-Koordinator

Sie können sich auf die Durchführung Ihrer Veranstaltung konzentrieren, während unser engagiertes Team das Live-Streaming verwaltet. Ein Regisseur wird vor Ort sein, um die Kameras zu bedienen und die besten Blickwinkel auszuwählen, während der Live-Stream-Koordinator dafür sorgt, dass das Video-Streaming von den Kameras ins Internet reibungslos funktioniert.
#3 Individueller Live-Stream mit Logos und Folien

Sie haben auch die Möglichkeit, Logos und Folien in den Live-Stream einzubinden, um die Sichtbarkeit Ihrer Marke zu maximieren. Wir werden diese Elemente auf eine visuell überzeugende Art und Weise einbinden, die Ihrem Markenimage entspricht.
#4 Streaming auf mehrere Plattformen
 
Wenn Sie streamen, können Sie das auch auf allen sozialen Medien tun, um eine optimale Sichtbarkeit zu erreichen. Unser Team kümmert sich um das gleichzeitige Streaming auf den Plattformen Ihrer Wahl: z.B. YouTube, Facebook, Periscope und mehr.
Sie können sich nicht nur auf ein Live-Streaming in professioneller Qualität verlassen, sondern erhalten auch eine hochwertige Aufzeichnung für Ihr Marketingarchiv. Das ist ein einfacher Weg, Ihr Marketingbudget zu strecken.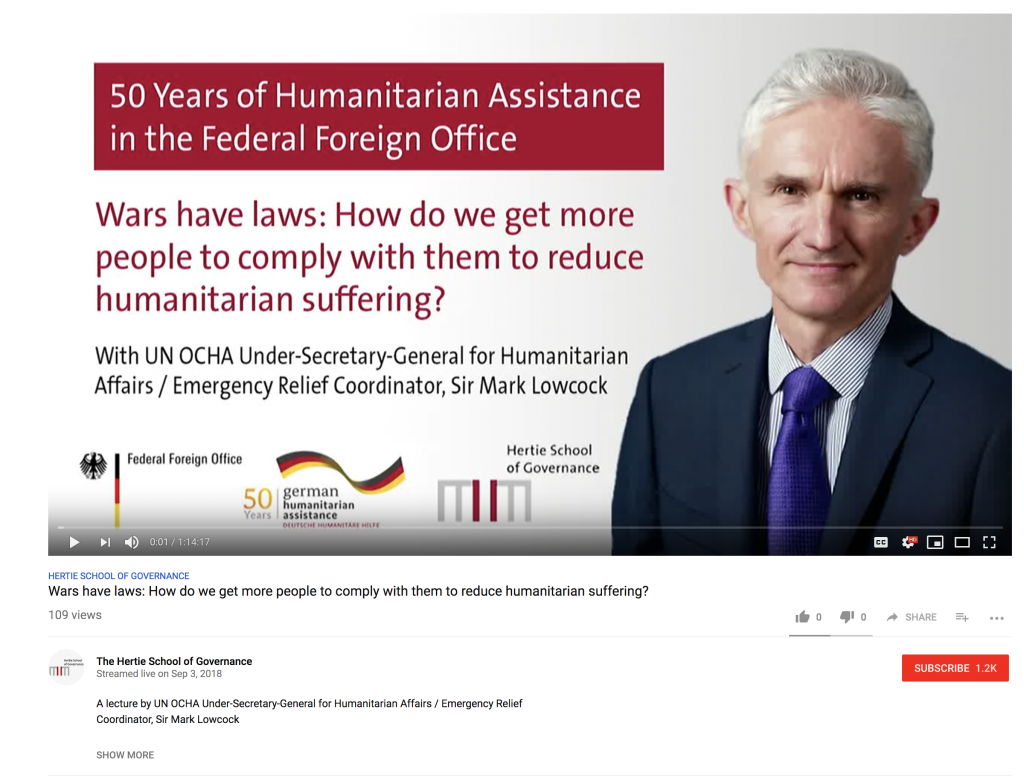 Beispiele für Livestreams, die wir gemacht haben:
Möchten Sie Ihre Veranstaltung in Berlin, Hamburg, München, Köln oder Frankfurt live streamen? Erzählen Sie uns von Ihrem Bedarf. Wir freuen uns darauf, schöne Momente bei Ihrer nächsten Veranstaltung einzufangen.
4 Benefits Your Brand Will Gain from Live Streaming Your Next Event
Whether you're for or against social media, there's no denying that it opens up a whole new world of opportunities for brands and businesses. If you've not tried live streaming your event before, you might not be aware of the preparation and coordination required to achieve professional-quality streaming, which usually involves capturing the footage from multiple angles. But when done right, broadcasting your event live will help you to achieve two things at the same time. You'll reach an international audience in a professional way while staying relevant in the current social media zeitgeist.
Here are four key benefits your brand will gain from live streaming your next event:
#1 Increased Event Attendance
Besides allowing international attendees to attend virtually, live streaming has been found to boost physical attendance. According to James Parker, President of Digitell, "An average of 23 percent of virtual attendees convert to physical attendees within the next 24 months." Parker adds, "Think of online attendance, which is typically free, as a funnel that drives paid physical registration." [source: Meetings Today] Live-streaming essentially provides a free taste of the event, which is an effective marketing strategy for selling future events.       
#2 Valuable Marketing Material
Footage of the live stream is valuable marketing material—whether for advertising future events, general branding use, showcasing the event as a case study, or in recruitment campaigns to attract talents. Video content will always be more interesting and engaging compared to text content, flyers or conventional ads.
#3 International Advertising/Sponsorship Exposure
Exposure to an international audience via live streaming adds value for your advertisers and sponsors, giving them higher returns on their investment. The enhanced brand visibility is a win-win for both your organisation and all those associated with your event.
#4 Real-time Interaction with Viewers
For brands wishing to engage more with the public, live streaming also allows you to interact with viewers in real-time. What better way to establish rapport with current and potential consumers from all over the world? Here's your chance to cultivate a relationship between the brand and its global audience, and the best part is, it's cost-effective marketing.
Even though all you need for live streaming is a smartphone and internet access, you might want to consider hiring professional event photographers for corporate or commercial events. Doing it with a smartphone gets the job done, but the quality will differ vastly from having it done by professionals.
Here are 4 reasons you should hire professional event photographers to live stream your next event:
#1 Multiple Cameras for Added Coverage
At SeeSaw Event Photo Agency, our professional live streaming services offer added coverage with multiple cameras—usually between two to four cameras—depending on the nature of the event and the venue set-up. This ensures that we don't miss out on valuable footage from different angles and viewpoints.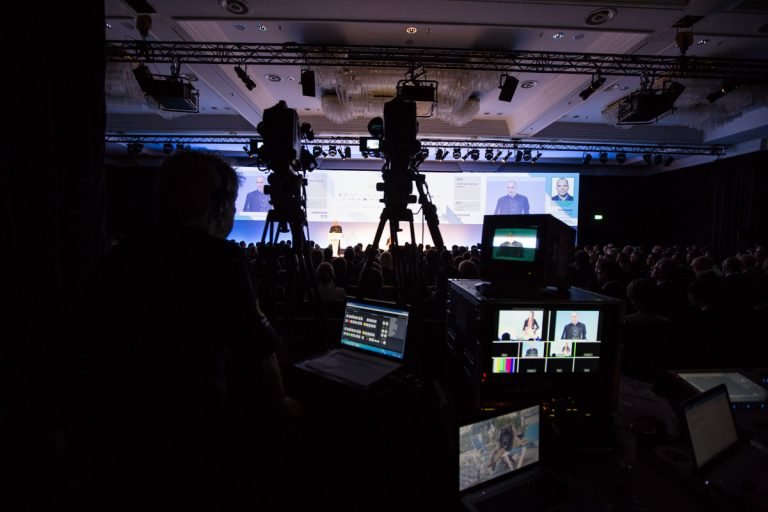 #2 Dedicated Director and Live Stream Coordinator
You can focus on running your event while our dedicated team manages the live streaming. There will be a director on-site to operate the cameras and decide on the best angles for each, while the live stream coordinator ensures that the video streaming from the cameras to the web goes smoothly.
#3 Customised Live Stream with Logos and Slides
You will also have the option of incorporating logos and slides into the live stream to maximize brand exposure and visibility. We'll incorporate these elements in a visually compelling way in line with your brand image.
#4 Streaming to Multiple Platforms 
If you're streaming, you might as well do it on all social media platforms for optimal visibility. Our team will manage the simultaneous streaming to your choice of platforms: e.g. YouTube, Facebook, Periscope, and more.
Not only will you be assured of professional quality live streaming, but you will also have a high-quality recording of it for your marketing archives. Now that's an easy way to stretch your marketing budget.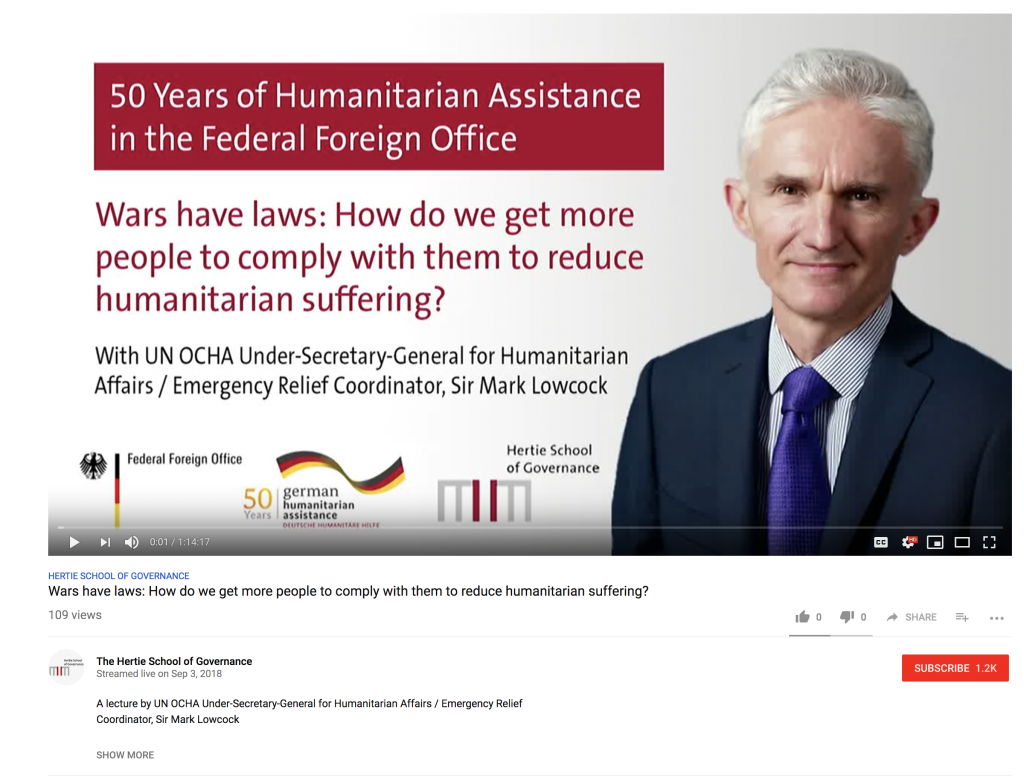 Examples of Livestream we did:
Looking for Live Streaming your event in Berlin, Hamburg, Munich, Cologne or Frankfurt? Tell us about your needs. We look forward to capturing beautiful moments at your next event.